Details
The award winning Sky-Watcher EXPLORER-200P (EQ5) is a fantastic choice for intermediate-to-advanced astronomers but also suitable for the very serious adult beginner. With a much larger 200mm of light gulping aperture combined with its superb parabolic optics and superior resolving power, even feinter objects can be viewed. This telescope is a highly capable all-rounder with superb performance for the observation of the Moon, planets, nebulae, galaxies, star clusters, double stars etc. Supplied with the EQ5 equatorial mount, which when polar aligned, will allow you to easily track objects as they move across the night sky via its slow motion controls.
Magnifications (with eyepieces supplied): x40, x80, x100, x200
Highest Practical Power (Potential): x400
Diameter of Primary Mirror: 200mm
Telescope Focal Length: 1000mm (f/5)
Eyepiece Supplied (1.25"): 10mm & 25mm
x2 Deluxe Barlow Lens 1.25" (with Camera Adaptor)
Dual-Fit 1.25"/2" Focuser
Parabolic Primary Mirror
0.5mm Ultra-Thin Secondary Mirror Supports
9x50 Finderscope
Direct SLR Camera Connection
EQ5 Deluxe Heavy-Duty Equatorial Mount
Built-in Polar Alignment Scope Holder
1.75" Stainless Steel Pipe Tripod with Accessory Tray
77% more Light Gathering than 150mm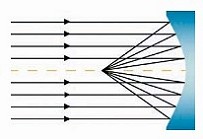 PARABOLIC PRIMARY MIRRORS
Features High Quality Parabolic Primary Mirrors to eliminate spherical aberrations inherent in 'fast' focal lengh reflectors with spherical primary mirrors. The mirrors are parabolized to bring all the light rays to the same focal point to give sharp, constrasty images, which are full of detail.
SKY-WATCHER DELUXE MIRROR COATINGS
Most reflectors today usually have a coat of aluminium as the mirror surface and then an overcoat of silicon monoxide or silicon dioxide to protect it. Silicon dioxide produces a much more durable coat than silicon monoxide but requires specialized equipment to apply it and is therefore more expensive. Protection is needed, because in most reflectors, the mirror is open to the elements and deterioration of the reflective layer reduces the resolution of the telescope.ALL Sky-Watcher reflectors are Multi-Coated with Silicon Dioxide as standard for Optimum Durability and Long Term Performance.
Additional Information
| | |
| --- | --- |
| Manufacturer Part Number | 10923/20464 |
| Condition | New |
Coronavirus (COVID-19)
Dear Carmarthen Camera Centre friends, family, & customers,
We are striving to keep running the shop as normal as possible under the circumstances.
However your health and safety are our top priorities and at the heart of every decision we make.
We believe it's critical to do our part to help reduce the transmission of COVID-19.
Here are some of the steps we are taking to protect everyone in this ever-evolving situation:
We are working to make sure that the products you love are available when you want them, delivered in the safest way possible.
Please note that we can no longer guarantee next day delivery.
We are diligently following guidance and best practices from the NHS and UK Foreign & Commonwealth Office, amongst others.
We have hand sanitisers available in-store and we are cleaning all the surfaces as we go.
Store staff are ensuring all surfaces are regularly cleaned with anti-bacterial wipes throughout the day.
Contacting The Carmarthen Camera Centre Customer Service Team
Our shop will remain CLOSED until we are advised otherwise, please contact us via telephone 01267222300 or online on social media.
We will update everyone as and when the situation evolves further.
We want to extend our best wishes to you all. Please keep safe and we hope you all stay healthy, safe and calm