Product Description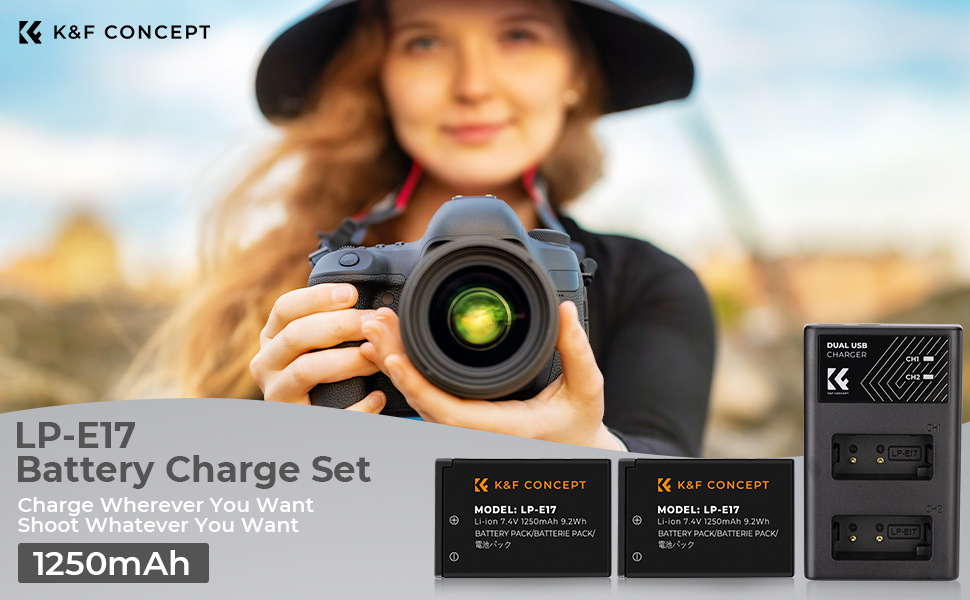 K&F CONCEPT Canon LP-E17 Replacement Battery Charger Set
Note: 1. Cameras are not included;
2.K&F LP-E17 is a semi-decoded battery, please use the matching K&F charger, do not use the original charger or other brands.
3. The semi-decoded battery will not show the specific charge in the camera, but it will show the power supply status.
The charging set includes two 7.4V 1250mAh Canon LP-E6NH replacement batteries and Micro USB/Type C dual interface chargers, which are easy to carry when travelling and recording any wonderful moment.
Original standard: Manufactured to Canon LP-E17 battery standard, slightly larger capacity than the original, suitable for cameras using Canon LP-E17 battery.
High-quality cell with CE/RoHS/FCC certification; No memory effect, long endurance.
Packaging: Canon LP-E17 replacement battery *2, double charger *1 for LP-E17 battery, Micro USB cable *1.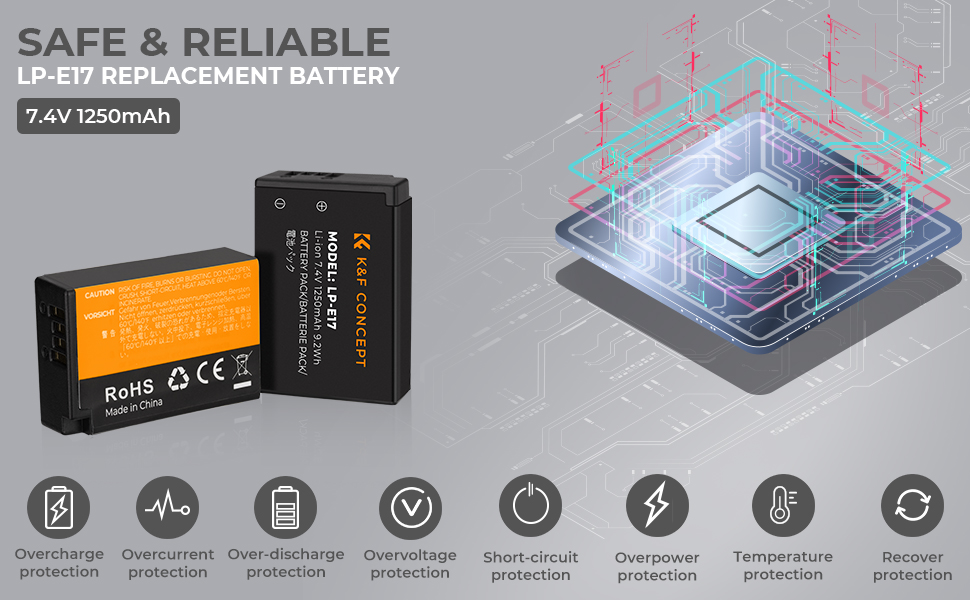 Safe and reliable assured charging and use
With multiple circuit protection, it prevents battery overcharge, overcurrent protection, over-discharge protection, overvoltage protection, short circuit protection, over power protection, high-temperature protection, and recovery protection.

Compatibility
K&F CONCEPT's LP-E17 battery is compatible with Canon cameras that use LP-E17 batteries, For example, suitable for Canon EOS RP, Rebel T8i, T7i, T6i, T6s, SL2, SL3, EOS M3, M5, M6 Mark II, 77D, 200D, 750D, 760D, 800D, 8000D, etc. The battery in the camera works as it should, but it doesn't show the charge.
(Note: Only some models are listed above)

With Micro USB and Type C dual interface charger, support a variety of charging methods
It can be charged by mobile phone charger, portable power supply, notebook, power bank and so on
Product type: double-slot electrical appliance; Current input: 5V/2.1A;
Output (1 battery) : 8.4v/700mA; Output (2 batteries) : 8.4v/500mA
Ports: Micro-USB and Type-C ports (excluding Type-C charging cable)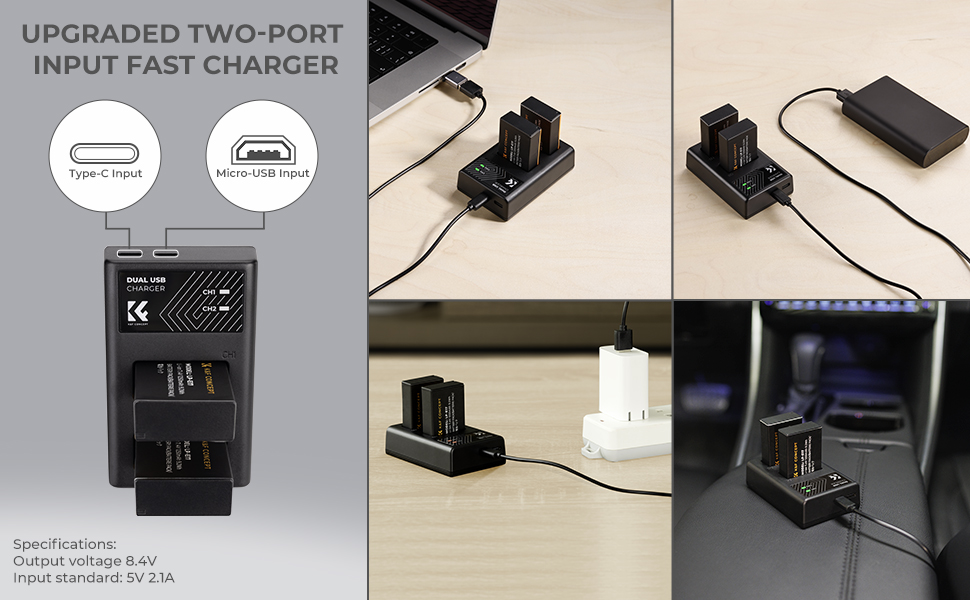 LP-E17 rechargeable lithium-ion battery
It is the best alternative to the Canon LP-E17 pool.
7.4v 1250mAh rechargeable lithium-ion battery for longer power and durability.
High-quality cell and rigorous inspection standards are adopted to ensure battery quality, prevent overcharging and overheating, and provide short circuit protection to prevent damage to internal electronic equipment.
Full charge time of two batteries at the same time: about 2.5h.
Operating temperature: lower than 60℃.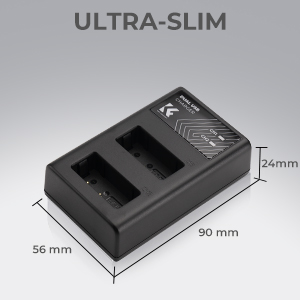 Lightweight design
Only 24mm thick, ultra-thin design, saving space.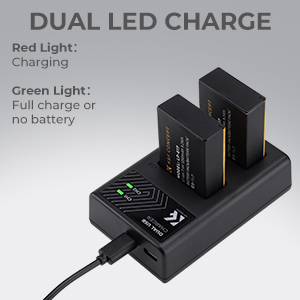 Double slot charging base
It can charge two batteries at once, Indicator red: charging state; Indicator green: The battery is fully charged or no battery is installed.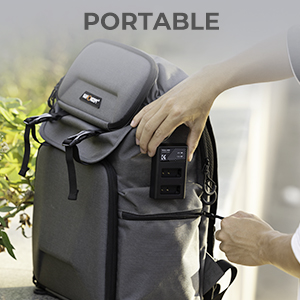 Convenient to carry
Small size, easy to carry when you go out shooting, and convenient for your travel.