Product Description
Features
The A101XS tracking camera adopts a sensitive trigger speed of 0.2 seconds, accurately captures every exciting moment, and adopts a lightweight and compact unique design, which is easy to carry and apply to any place

Low-power battery life
The low sleep power consumption of the tracking camera is less than 0.20mA, and the battery life of 4 AA alkaline batteries can be up to 3 months. Connecting to an external battery box (constant voltage DC6V, current greater than 1A) will achieve longer Good effect (the product does not include battery box)

High-definition pixel night vision effect
The tracking camera can reach up to 24MP shooting pixels, 1296P high-definition video effect, using the latest technology to make the night vision black and white effect clearer

High Sensitivity Passive Infrared Sensor
Tracking camera can capture every exciting moment with a detection range of up to 120 degrees and a detection distance of 65 feet/20 meters; Equipped with 2 low-light LED lights allows you to record incredible videos and photos, with 940 shimmer so as not to disturb or intimidate your hunting targets.

Sturdy protection and easy operation
Adopt IP66 waterproof, dustproof, anti-drop plastic shell, can withstand the harsh working environment such as desert or tropical rain forest with temperature of -20℃~60℃. This is an indispensable guarantee for long service life, only Need to insert an SD card (maximum 256G, recommended 16GB~128GB) to use. Then you can set your personal needs on the menu and finally complete the installation with the securing straps.
IP66 waterproof, use in extreme environments of -20°to 60°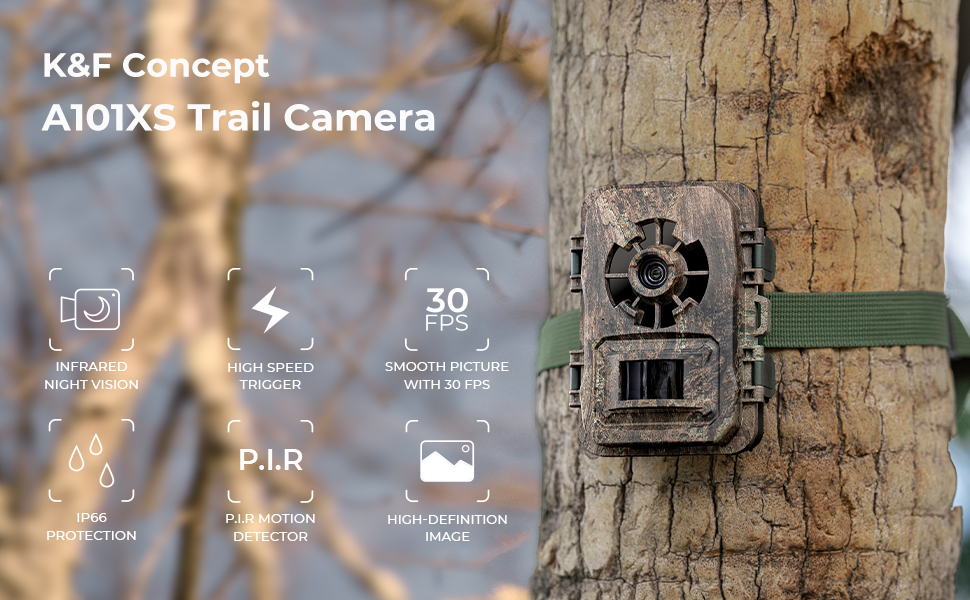 K&F Concept A101XS Trail Camera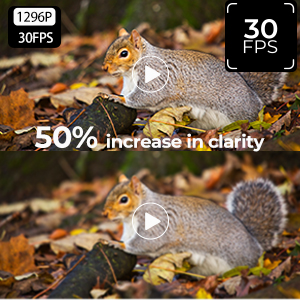 1296P/30fps 24MP HD pixel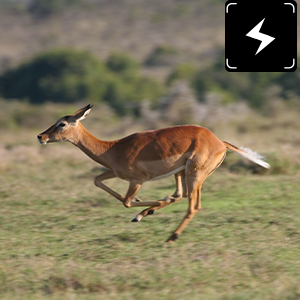 0.2S quick capture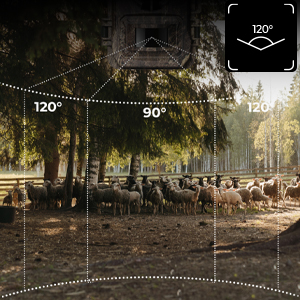 120° wide-angle PIR, the longest trigger distance is 65ft
video recording with sound
2 high-power 940nm infrared lamps can provide 65ft illumination distance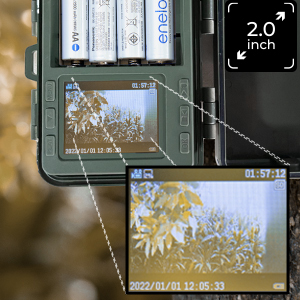 2.0-inch display screen, easy to operate, you can view the photos and videos that have been taken on the camera